Rent VS Own
Executives, that move continually, purchase homes. Why? Because a home is one of the mainstays of investments, American Dream, both rich and everyday Americans become homeowners to gain wealth. They slowly build wealth as a homeowner, each mortgage payment adds equity, increasing wealth. When housing industry market shifts, you are building passive equity, which means there are two means to increase wealth, passive and through mortgage payments. Your landlord should thank you for building their equity and wealth. Programs exist to help purchase a home and with some research and planning you can get yourself on your way to a new home.
Tax Advantages
With the new tax laws for 2018, some of the advantages have been reduced. For example, you are limited to $10,000 deduction on Property Taxes but interest deductions are up to $750,000 on any home closed Dec 15, 2017 or later (for married couples otherwise $375,00 for singles). Prior to Dec 15, 2017 the cap is still $1 Million. You still can have a significant tax advantage because these items lower your AGI (Adjusted Gross Income). For example: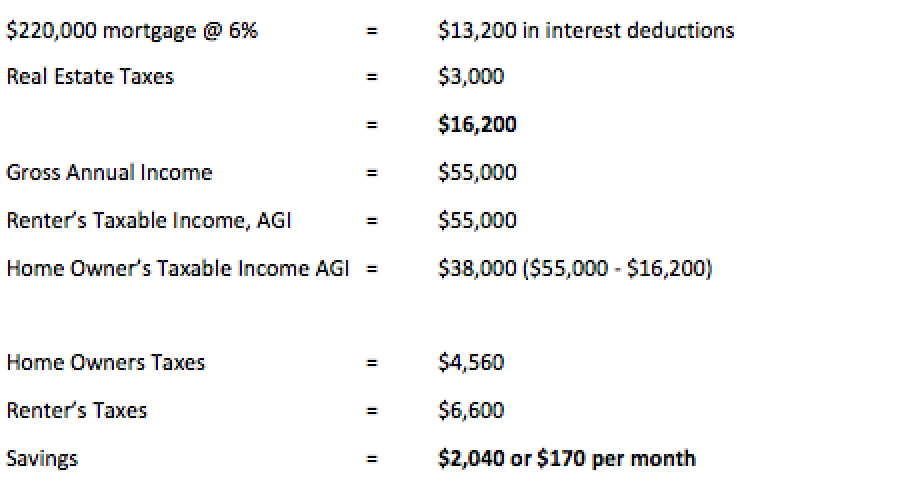 The real advantage comes in when you move from 22% tax bracket to 12% tax bracket, but every dollar saved is one more for you.
Home Buying is Complicated
Television makes home purchases easy, three homes, pick one and three-months later heaven, closes without a glitch, stress-free. Real life is different ….
There are several people involved, multiple real estate agents, inspections (home, pest, water, erosion to name a few possible inspections), mortgagors, lawyers or title company and the list can grow depending upon the home and the type of sale. Home purchase probably will be the largest purchase you will do during your life, the amount is scary, and care must be taken to ensure a happy home and meaningful purchase.
A real estate agent can help guide you through each step of the buying process, offering sound advice along the way. By working with a professional agent who knows the ins and outs of the real estate industry, you will not only end up with a great home, but you will also walk away with a great experience.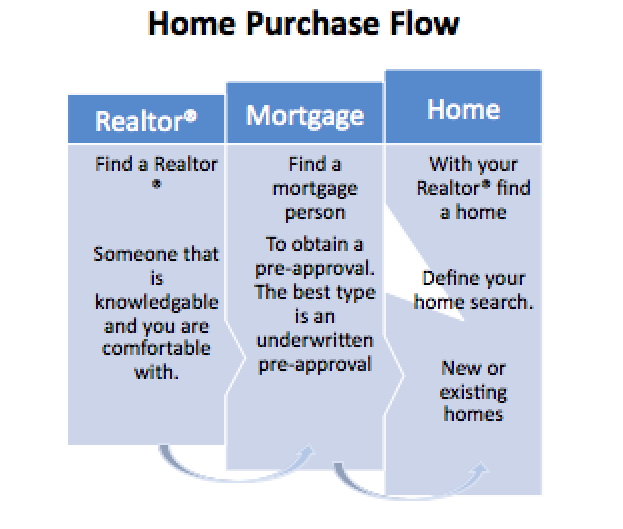 By providing your real estate agent with some basic information about your income, savings, and debt, he or she can assist you in getting pre-approved by a reputable lender. The lender will then go over your financing options, what monthly payment amount you can afford, and what you can expect for down payment requirements and closing costs.

For most buyers, choosing a home is an emotional process. An agent can assist you in this process by offering objective information about each property you look at. From local community information like schools and zoning to home-specific details like condition and amenities, an agent can help you find exactly what you are looking for.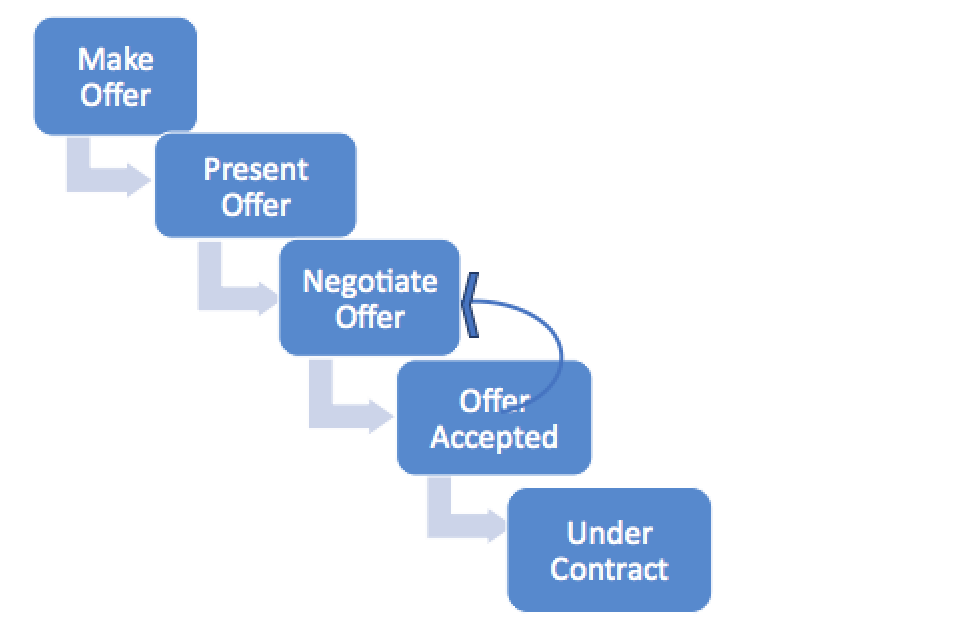 Once you have found the home of your dreams, an agent will research recent comparable sales of similar homes in the area to help determine a fair selling price. Based on those comparable sales, as well as other factors like inspections and repairs, an agent will then help you structure an offer and negotiate to get the very best deal possible.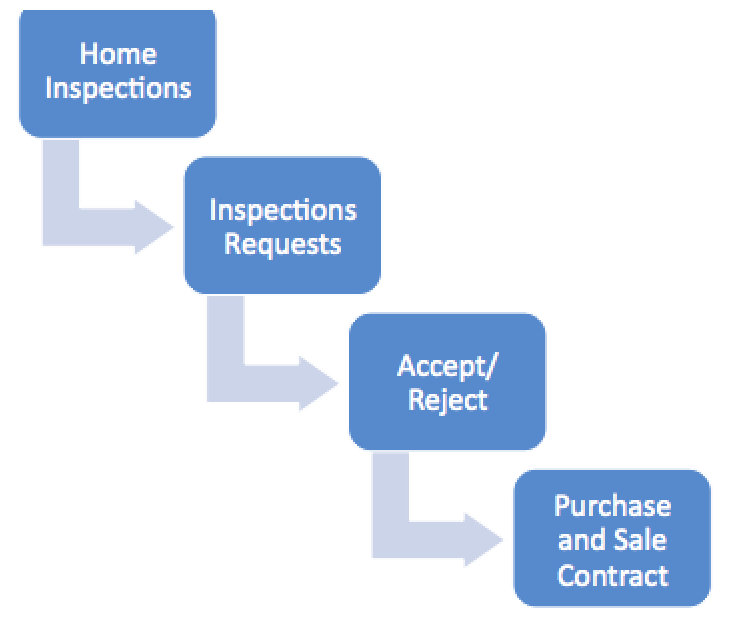 Home inspection through Purchase and Sale Contract is tenuous but critical phase; the phase that a home purchase may fall apart. Your real estate agent should have pointed out possible flaws prior to inspection but they are not inspectors (you can be sure they know good inspectors). Even new construction has flaws that need to be reviewed and resolved. At this point the buyer chooses to move forward, negotiate safety issues resolution, or walk away.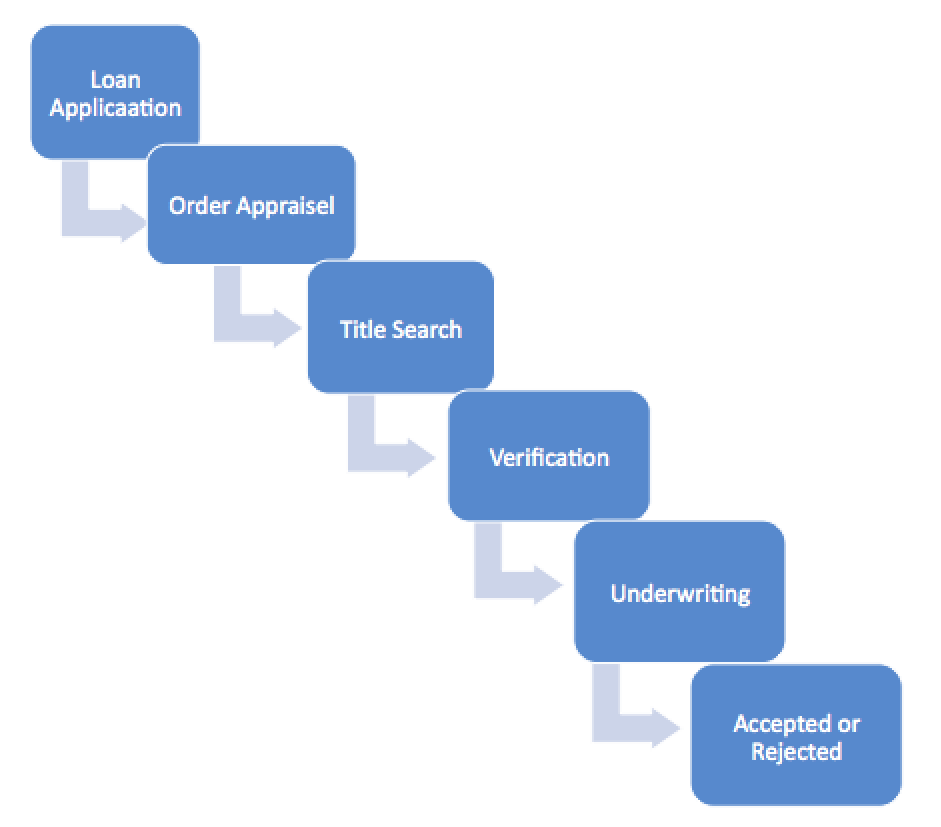 Financial phase of home buying, your credit is reviewed including payment history, the source of any gifts and a determination of your credit worthiness. New terms arise such as DTI (Debt-To-Income ratio), LTV (Loan-To-Value Ratio) but the bottom line is once you received your Pre-approval you should have been paying down as much debt as possible. Wait until you close for any major purchases including that new car that you want or new charges to your credit cards. Any change to your credit worthiness to the negative can cause you to be denied. Also, approximately 3 days – hours before closing, your credit worthiness will be rechecked.
Each step represents projects unto itself, emotions can run very high and the list does not include the actual move itself, a project that begins the moment of closing!
Fill out the "Get in Touch" form to obtain more detailed information or schedule a first-time home buyers information gathering session.